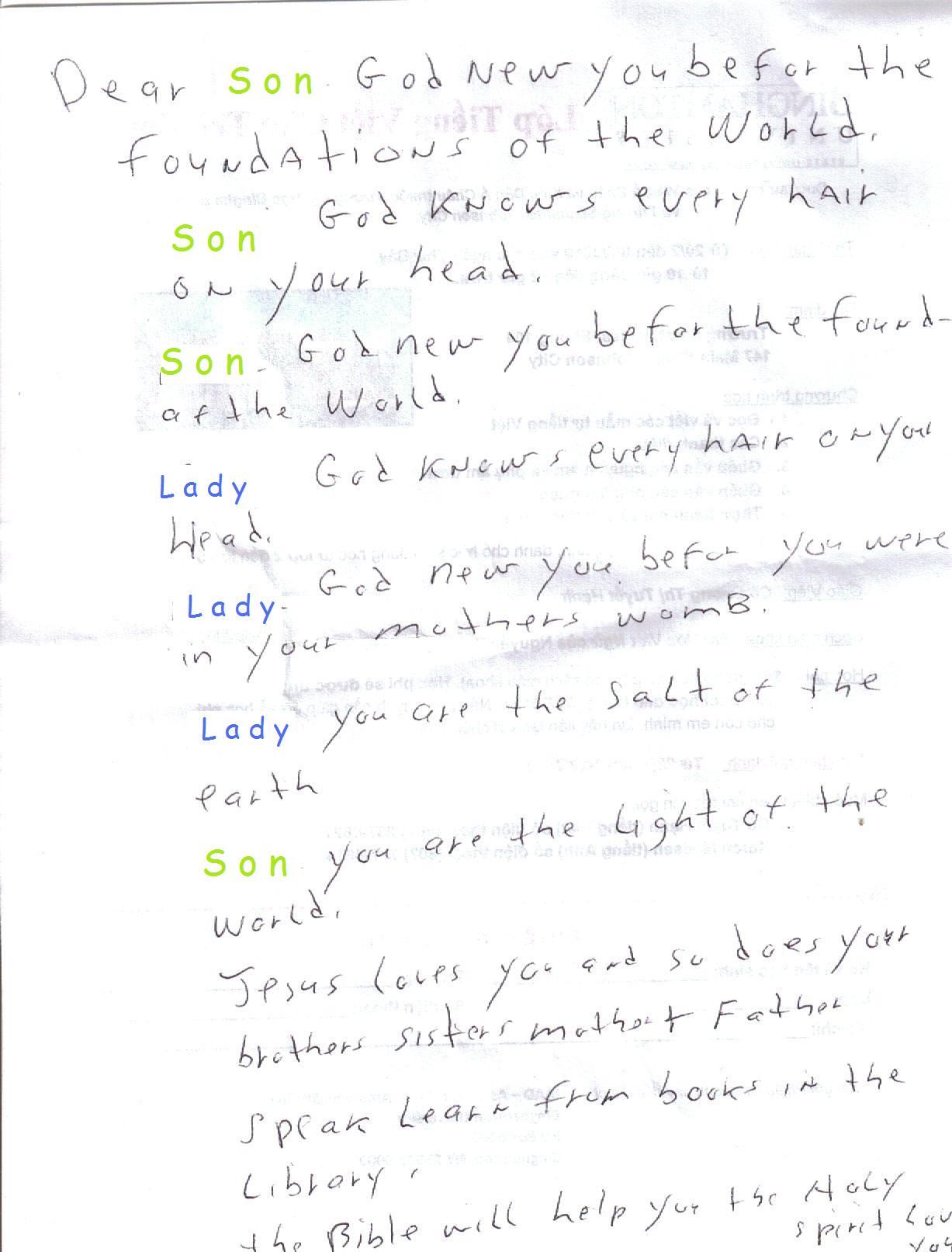 From the back of the Church, Jim lumbers forward, carrying his message of love, another note written in big black marker on whatever scrap of paper he has found usually a church bulletin or flyer for some event. He approaches shyly with an irresistible smile waiting for the lone woman in the pew to lift teary eyes from her prayers.
The woman, whose fifteen year old son has SSA, has been receiving these notes for a year. She and her husband decided the beautiful prayers from the simple man, who signs them alternately, "Jimbo" or "Big Jim," should be shared with other families of SSA.
"The notes," writes the mother, "which are few, always seem to come at the perfect time and hold the perfect message. It is as if Our Lord is whispering into this man's ear, telling this total stranger exactly what He wanted me to know. I came to feel the notes are from God, and whether miraculous or not, I believe they are not meant for me or my family alone, but for all the mothers and fathers and families of SSA."
Wednesday,October 14
Dear Lady,
A letter from your Christian friend. I pray for you and your mate and your children every day of my life.
The human heart beats 100,000 times a day, 50,000 heart beats for myself and 50,000 heart beats for all the people in the world.

Dear Jesus,
Bless and protect, (lady, her son), the father of the family too. All of you, a holy family. Let (lady's son) know he is loved and Jesus wants to be loved back.
Don't let him be overwhelmed with family, friends or any other person.
Make him feel important.
May the Good Lord hold (lady's son) in his arms like a lamb all the days of his life.
This I pray in Jesus' name. Amen.
For help with your child, visit this page:
SSA Hope for Parents
Dear (Son),
God knew you before the foundation of the world. (Son) God knows every hair on your head. (Son) God knew you before the foundation of the world.
(Lady) God knows every hair on your head. (Lady) God knew you before you were in your mother's womb. (Lady) you are the salt of the earth.
(Son) you are the light of the world. Jesus loves you and so does your brothers, sisters, mother and father.
Speak, learn from books in the library.
The Bible will help you.
The Holy Spirit loves you.
Jim
Jimbo's prayers are notes to a mother whose son has SSA. She shared them with SSA Hope for all to gain comfort and hope on the journey out of same sex attraction disorder.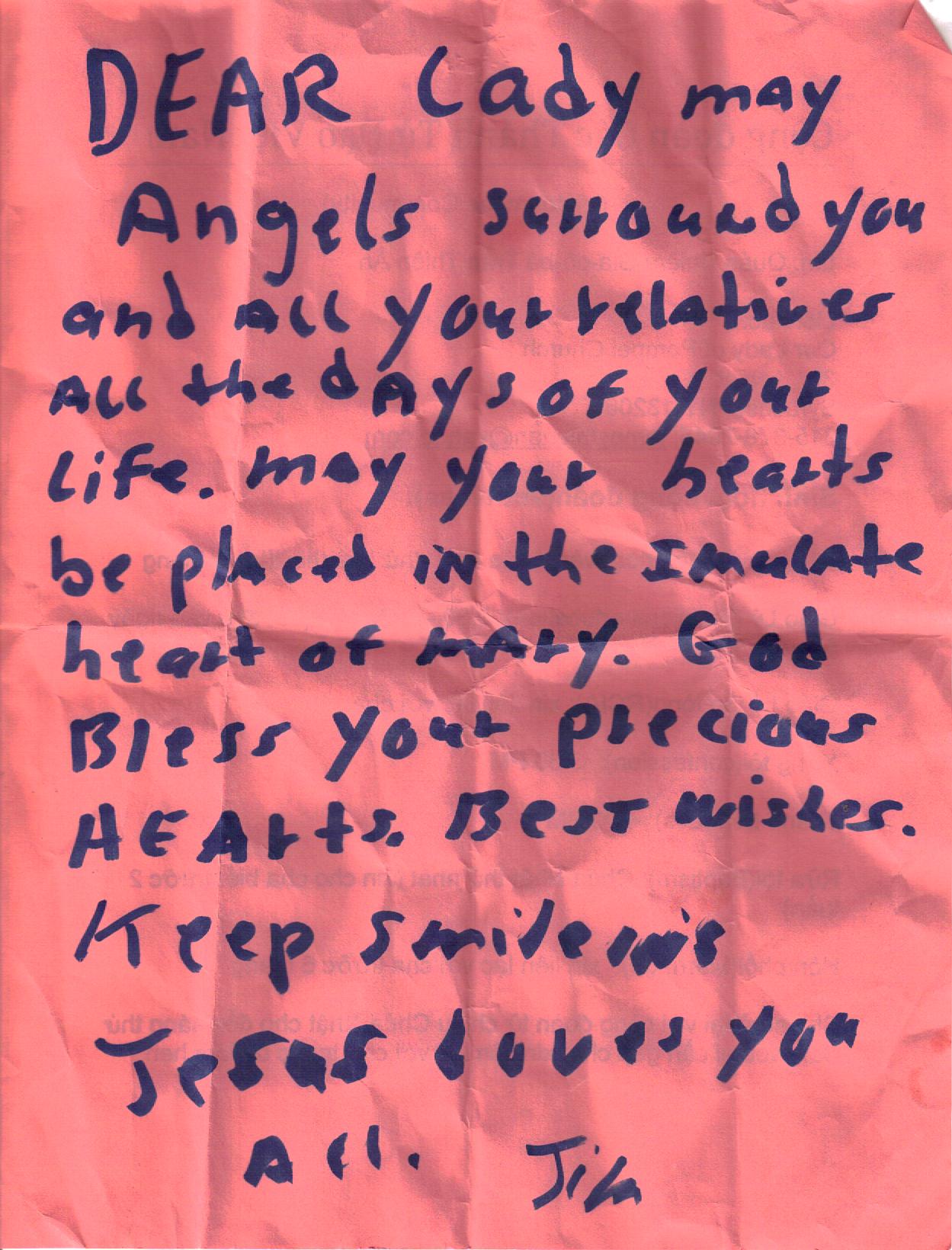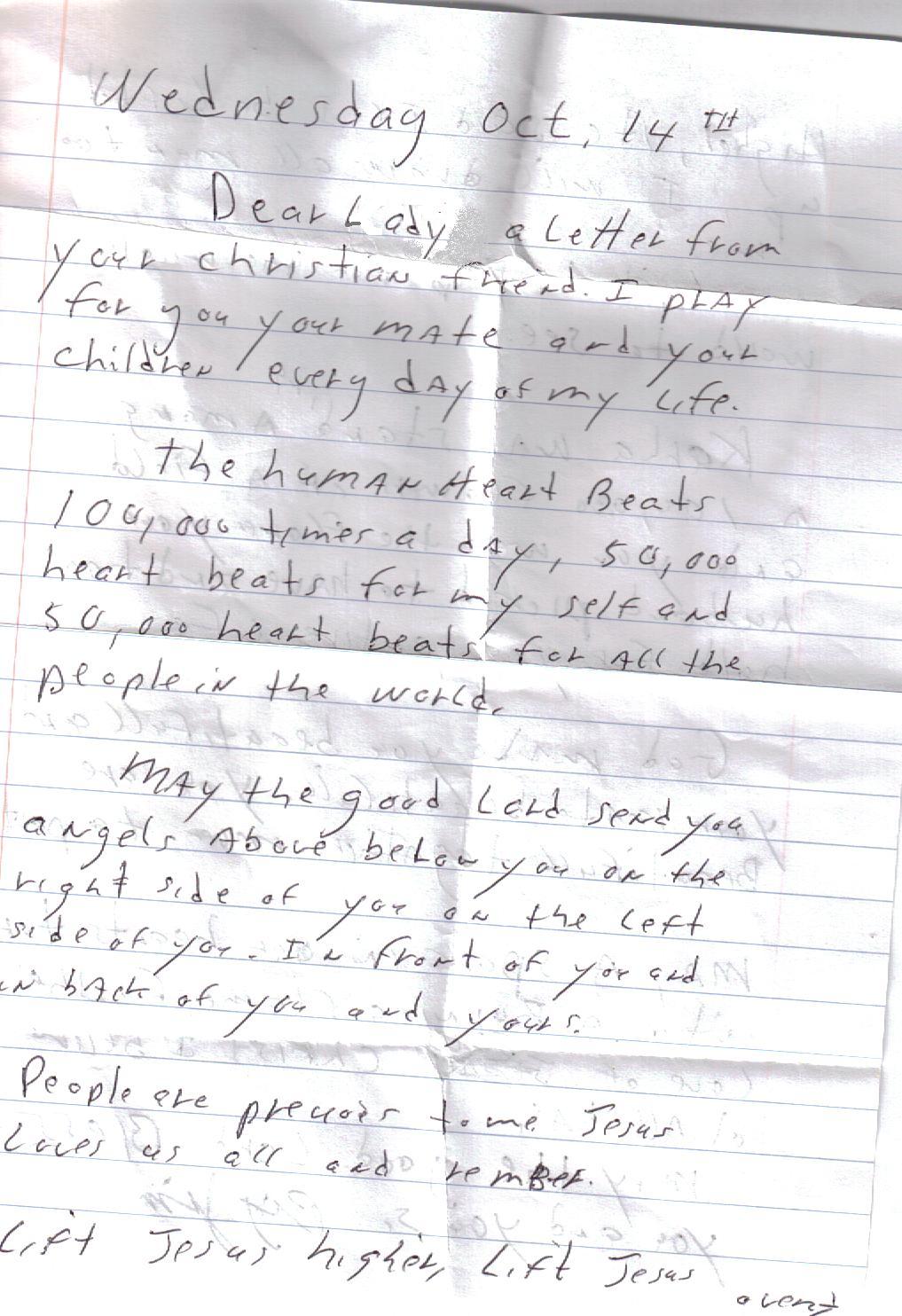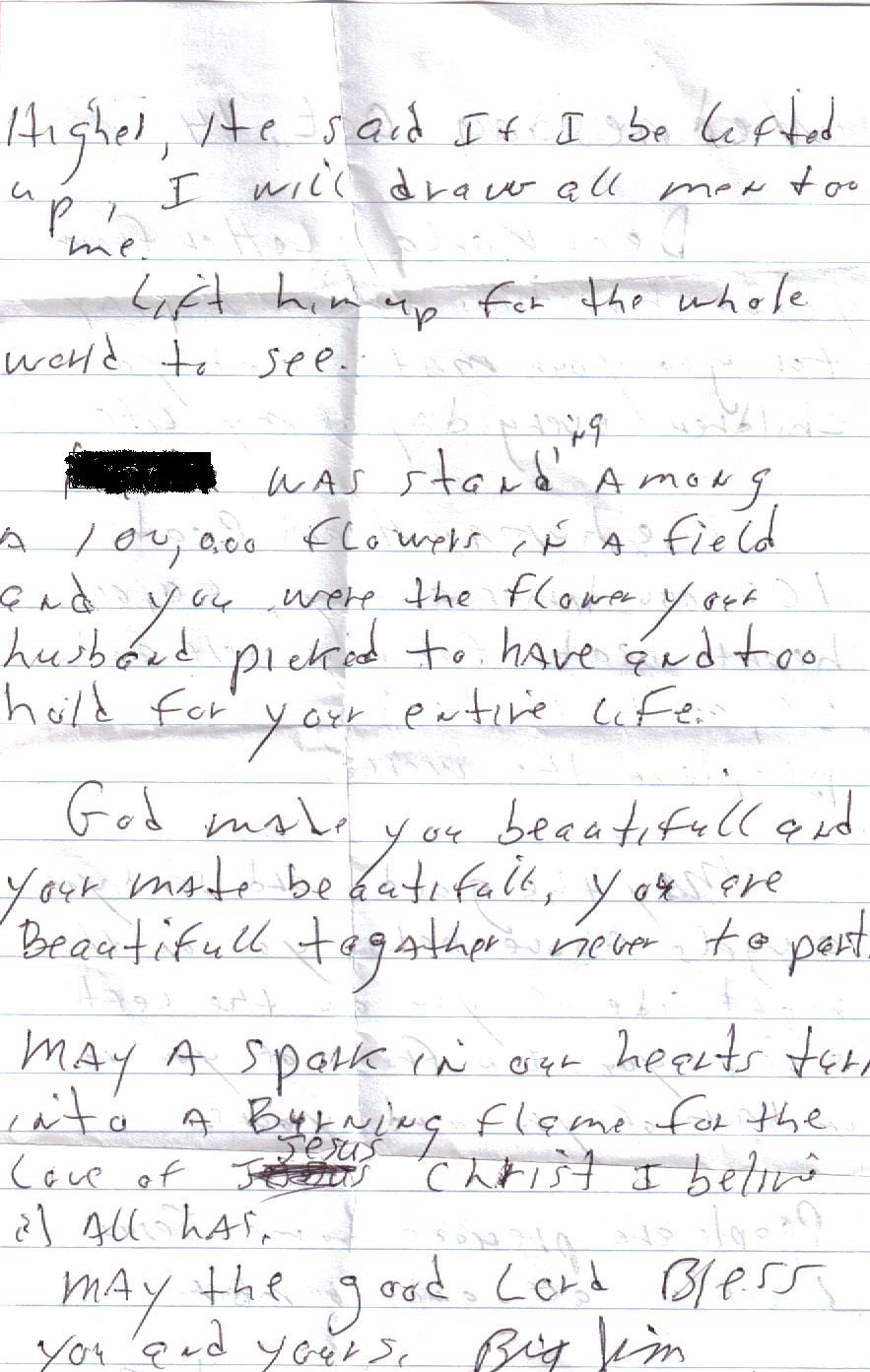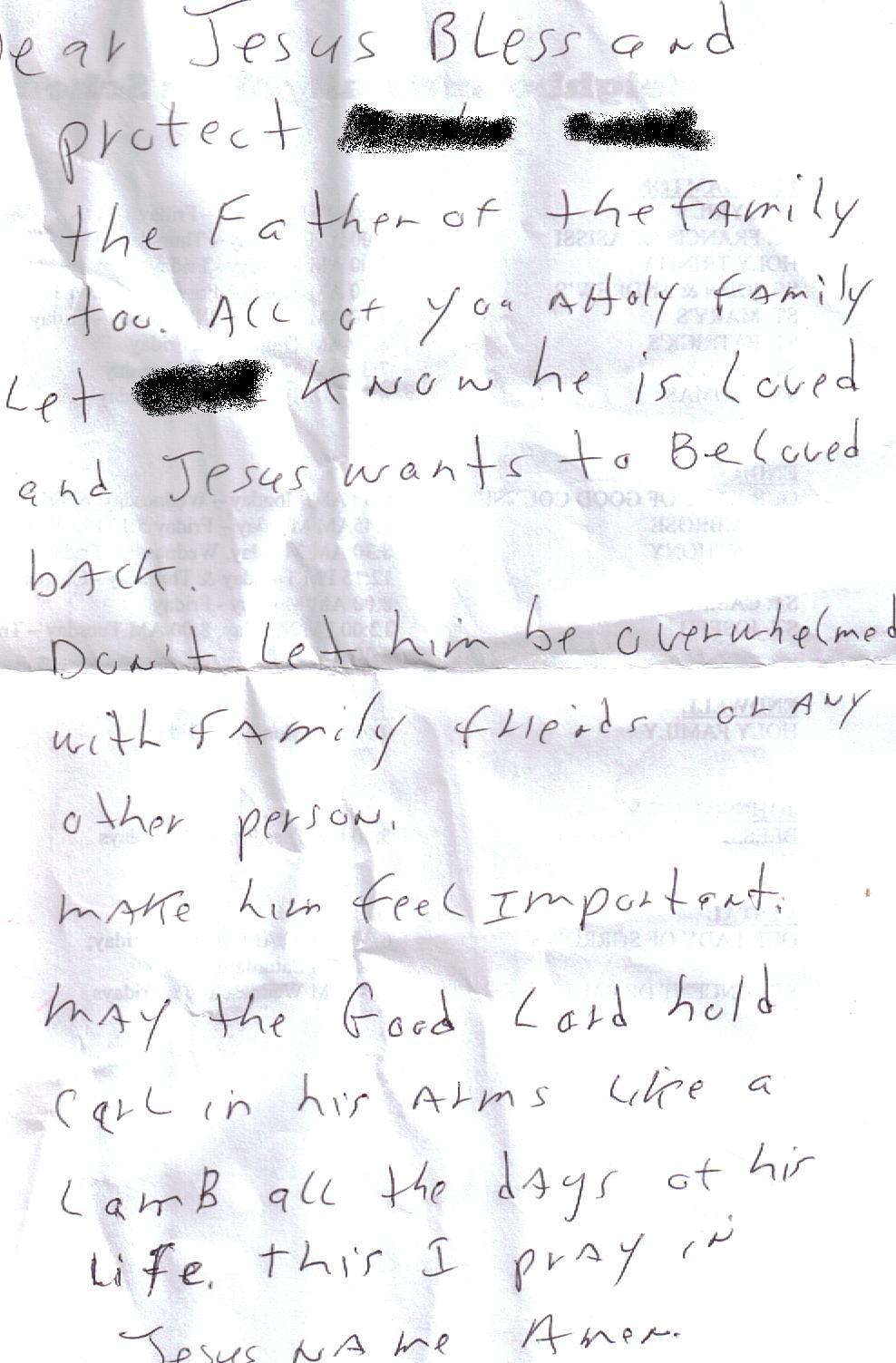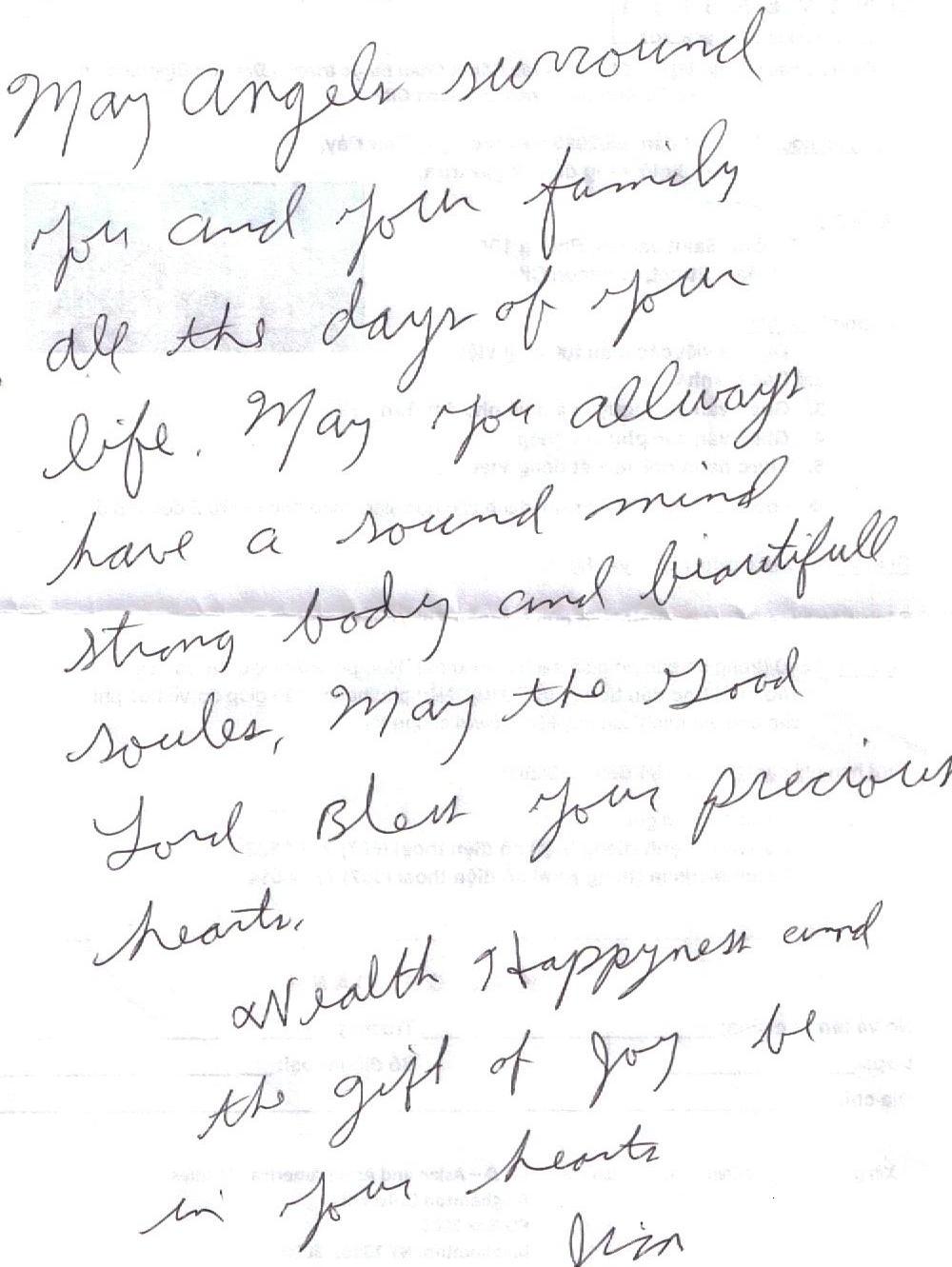 We are "Sister Sites."
SorrowfulHearts.com is for Catholics and SSA Hope is Ecumenical.
Jimbo's Prayers

---
---
May the good Lord send you angels above, below you, on the right side of you, on the left side of you, in front of you and in back of you and yours.
People are precious to me. Jesus loves us all and remember lift Jesus higher. Lift Jesus higher. He said, "If I be lifted up, I will draw all men to Me." Lift Him up for the whole world to see.
(Lady) was standing among 100,000 flowers in a field, and you were the flower your husband picked to have and to hold for your entire life. God made you beautiful and your mate beautiful together, never to part. May a spark in our hearts turn into a burning flame for the love of Jesus Christ. I believe it all has. May the good Lord bless you and yours.
Big Jim

---
Thank you for visting.